February 2023 Menu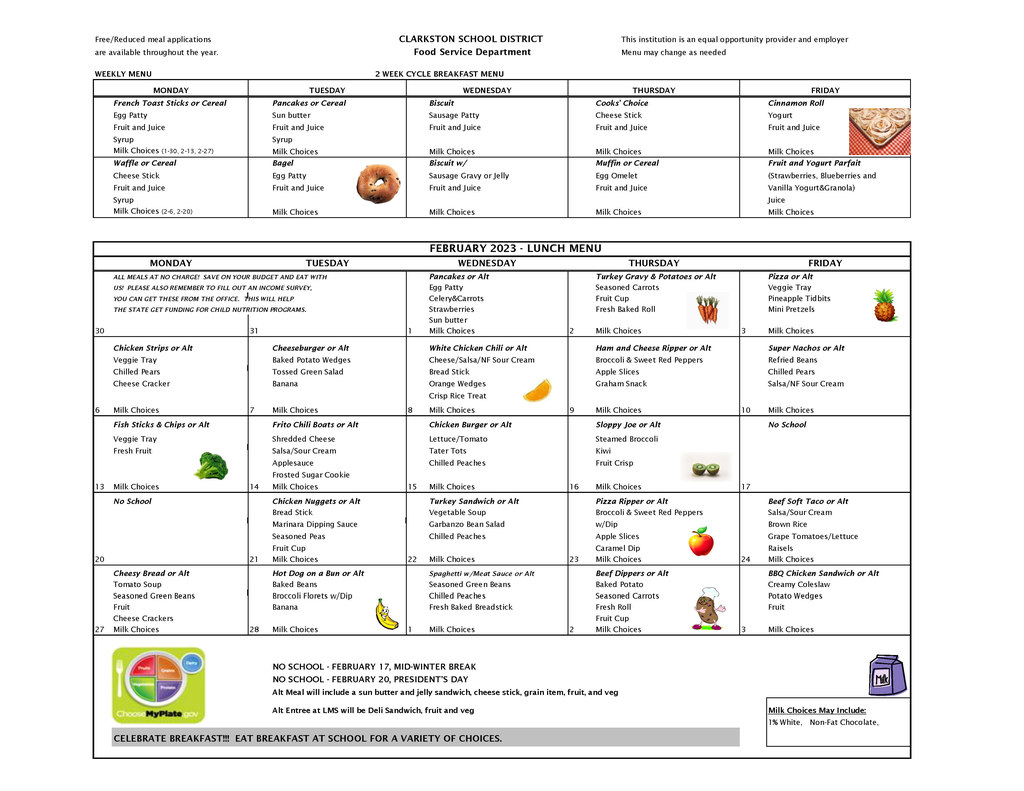 Girls Basketball, Drill Team and Wrestling pictures will be taken on February 9th after school. Picture packets have been handed out. Make sure you bring your uniform and picture packet with you on the 9th.
LMS Student Led Conferences are February 2nd and 3rd. Conference forms have been sent home with students. Please sign and have your student return the form to their 1st hour teachers. Students will be released from school at 12:25 pm on both days.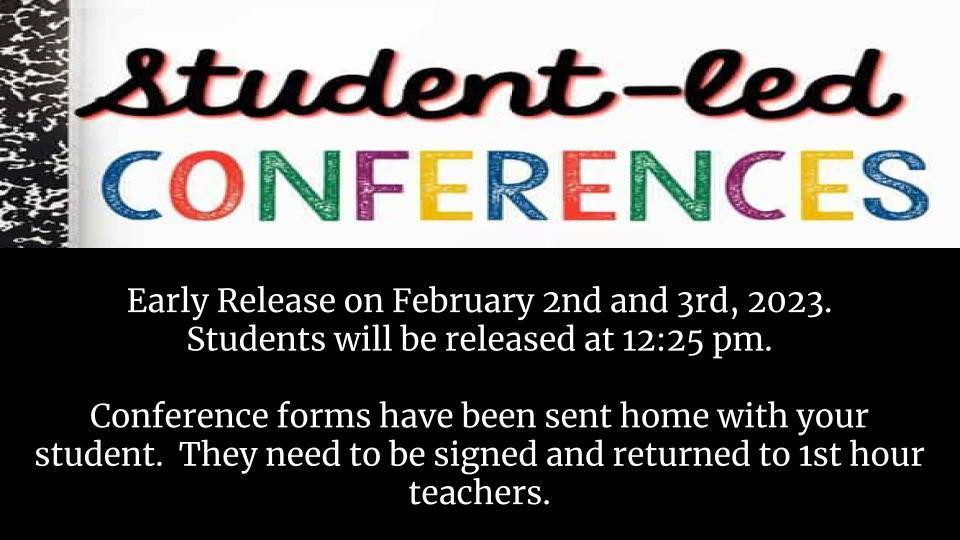 LMS JV Girls Basketball schedule.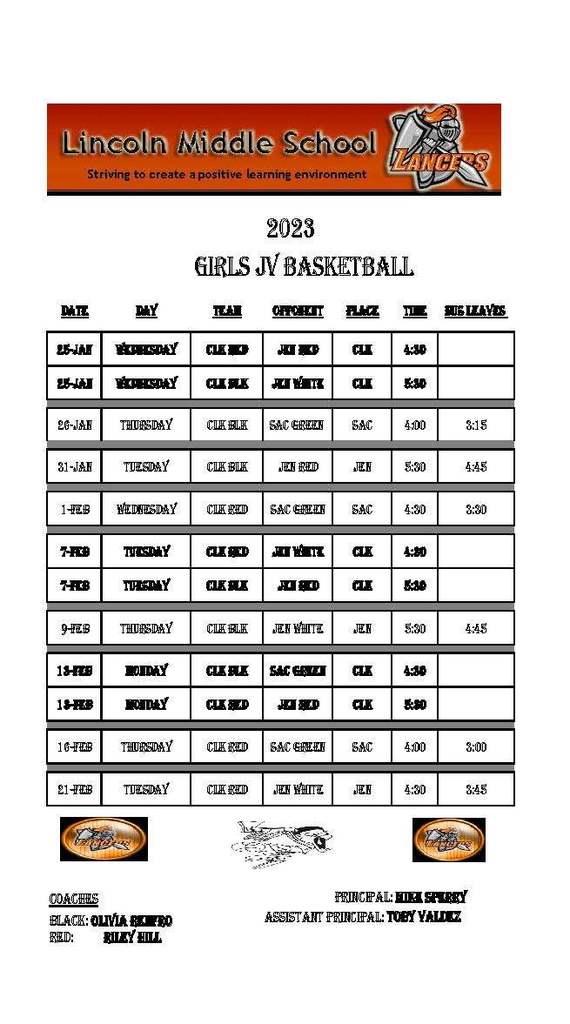 Changes have been made to the wrestling schedule.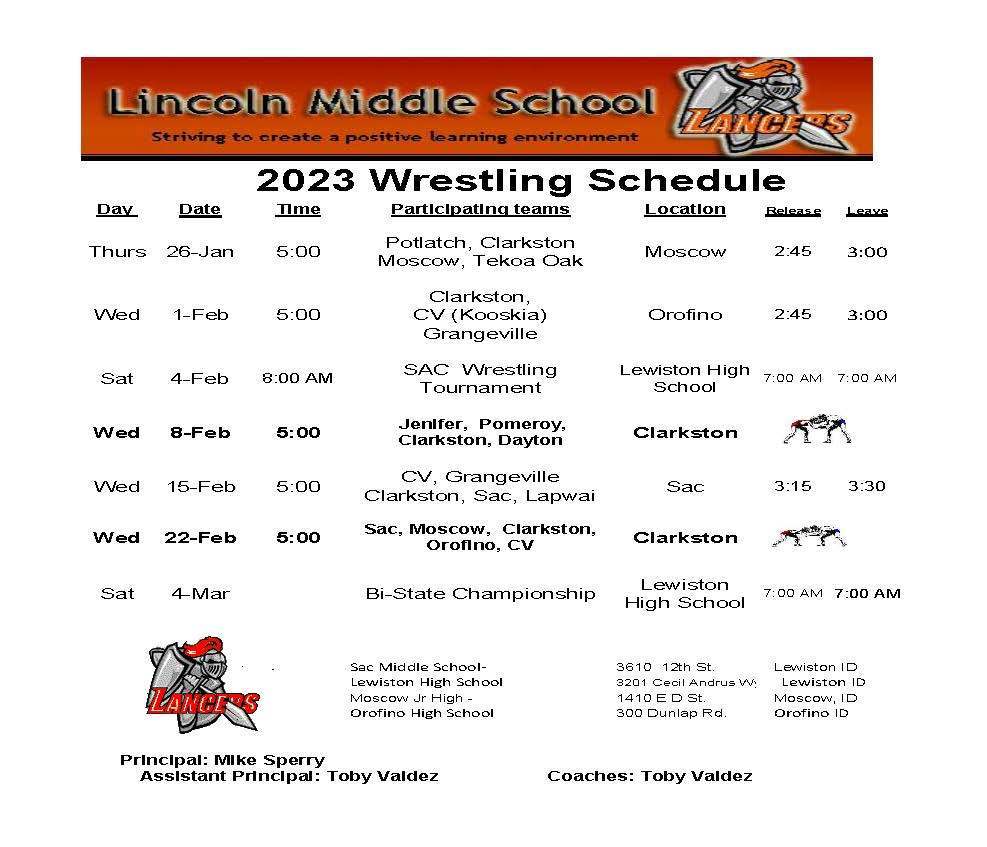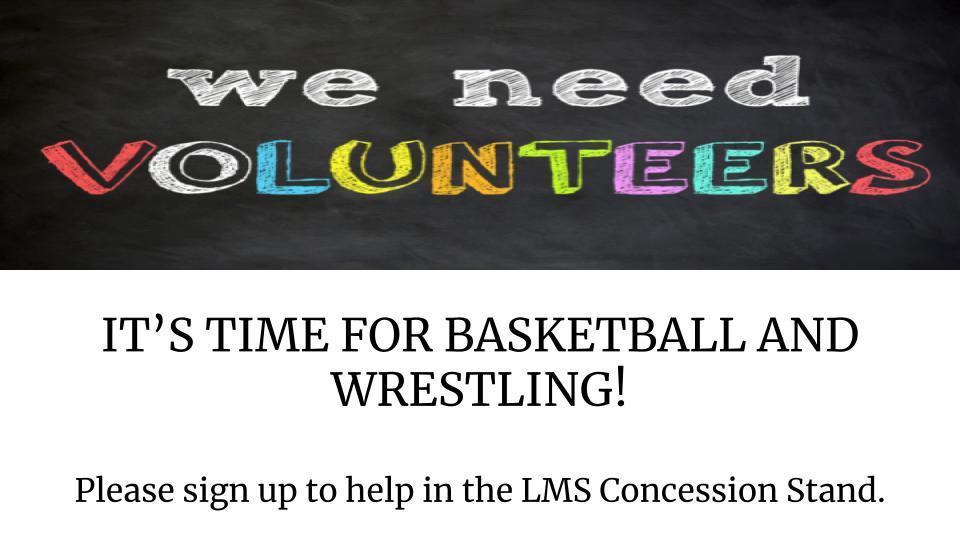 The end of 1st semester for LMS students is Friday, January 20th. LMS students will be released at 12:25 pm.

Clarkston High School Bond Website -- The Clarkston School District unveiled a new website (
https://www.csdk12.org/o/csdwa/page/2023-clarkston-bond
) this week to provide information and answer questions about the upcoming school bond, slated to arrive in voters' hands in April 2023. The website includes virtual images of the inside and outside of the building. It also contains a list of frequently asked questions and four links for users to visit that show a virtual reality (VR) representation of a classroom, science lab, learning commons, and a career and technical education (CTE) space.
2023 Girls Varsity Basketball and Wrestling Schedules. We will post JV schedules as soon as they are finalized.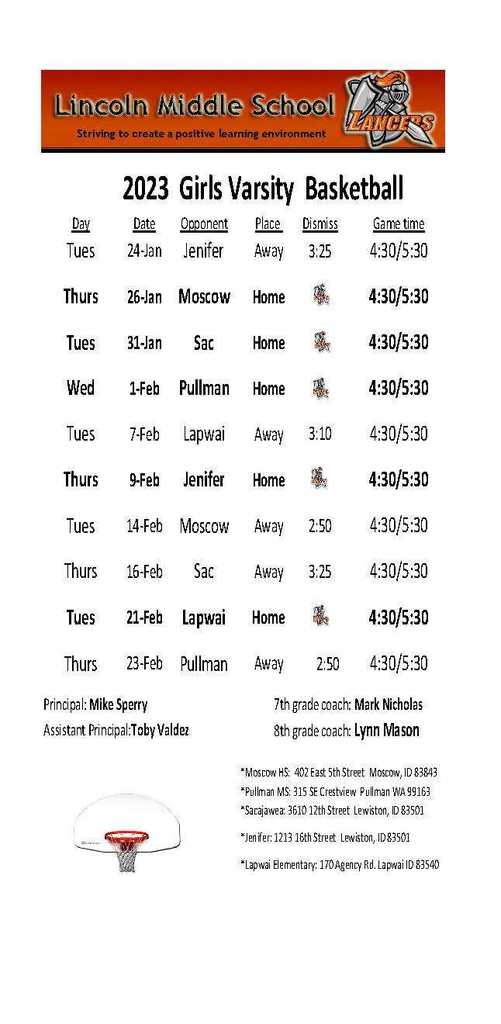 Teen Suicide Prevention - Featured Documentary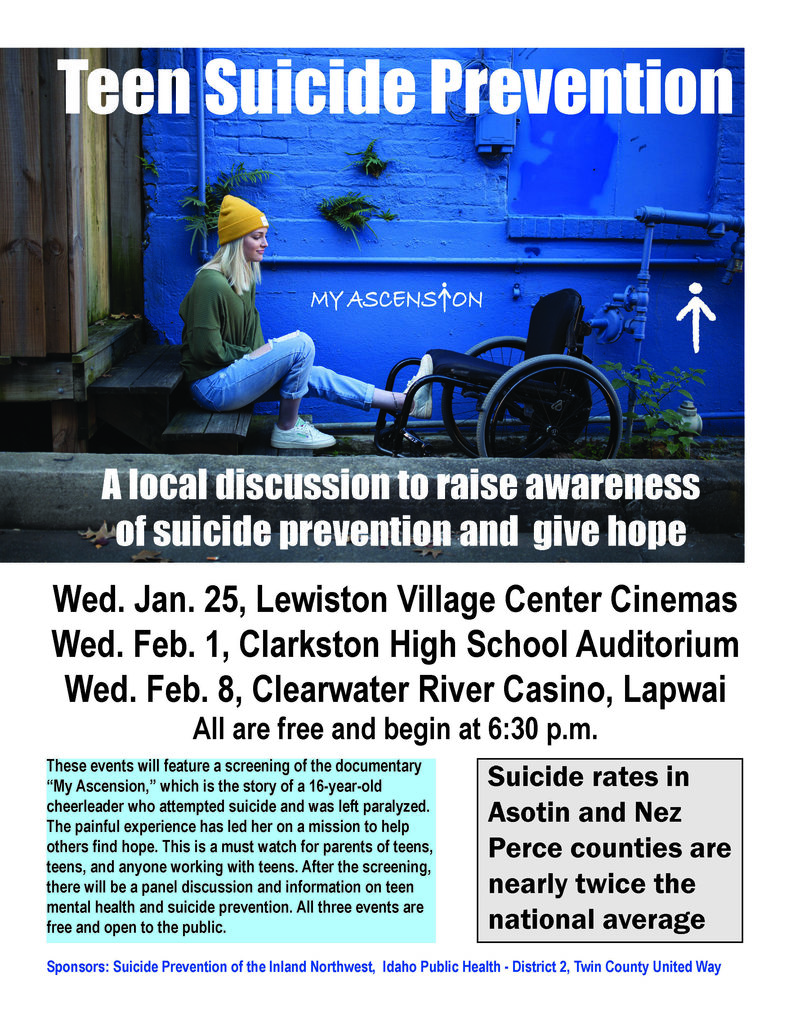 Clarkston Archery Club will have practices Monday (1/9/2023) and Wednesday (1/11/2023) from 3:30-5:00 pm in the LMS gym. A more comprehensive archery schedule will be put out after basketball schedules have been finalized.


January 2023 Menu
LMS/CHS Archery Club New Year's Shoot! Practice dates are Monday, December 26th, Tuesday, December 27th, and Thursday, December 29th from 9:00-10:30 am in the LMS Gym.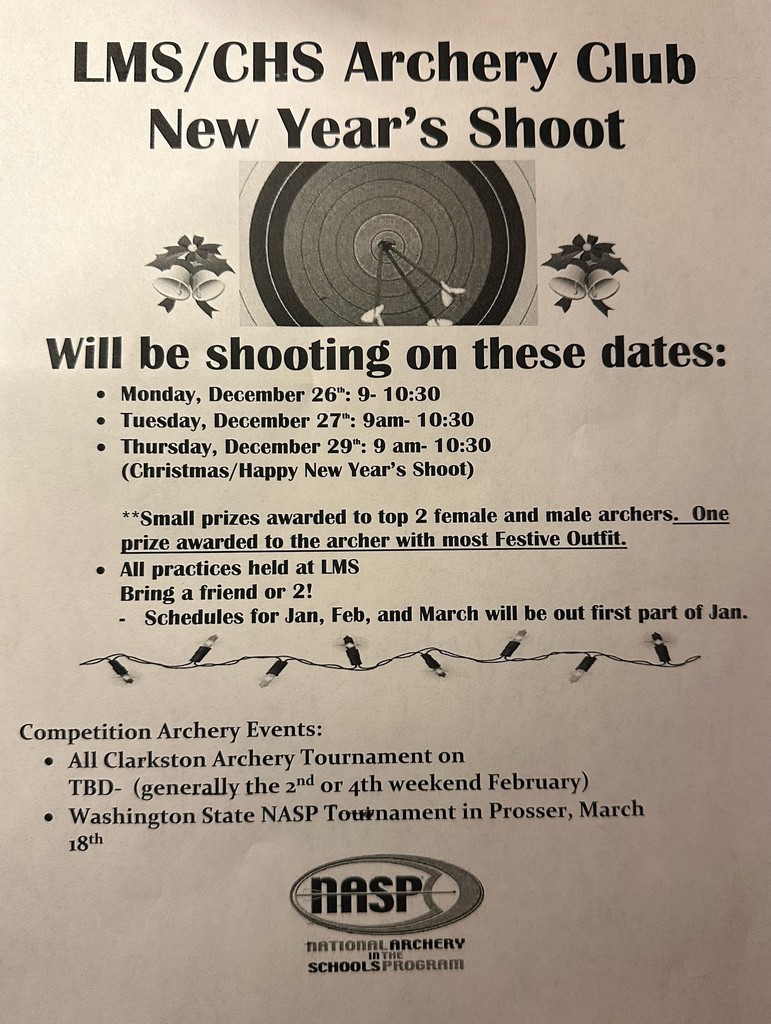 LMS students have early release at 12:25 pm on Friday, December 16th. Enjoy your winter break. We will see you back on Wednesday, January 4th!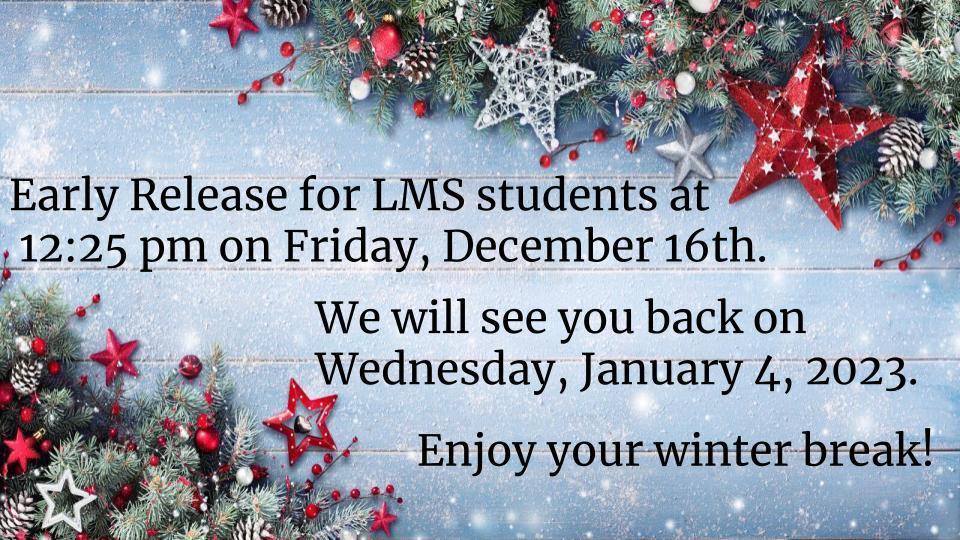 Winter Break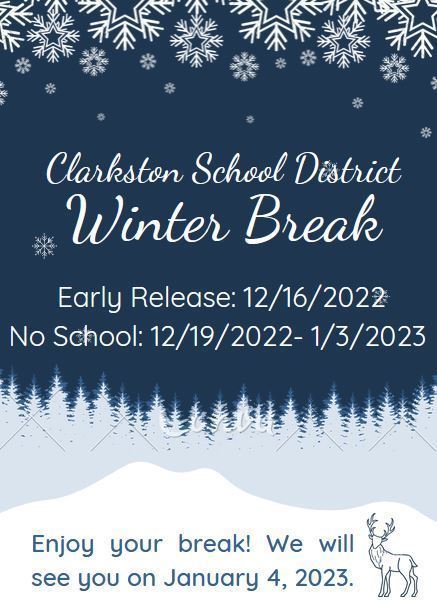 Lincoln Middle School Winter Choir and Band Concert is Monday, December 12th in the CHS Auditorium at 6:30 pm/7:30 pm.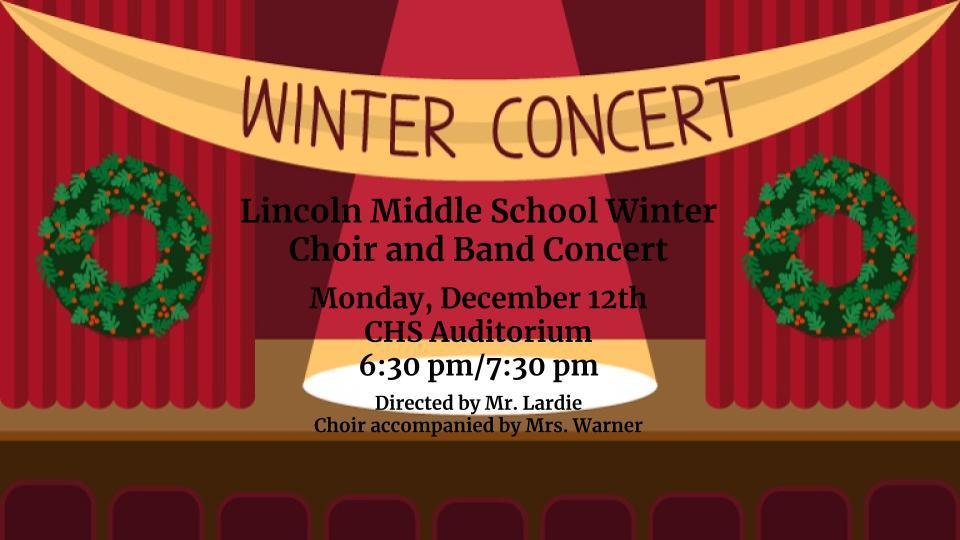 Winter sport pictures (boys basketball, cheer, and drill team) will be taken after school on Thursday December 8th.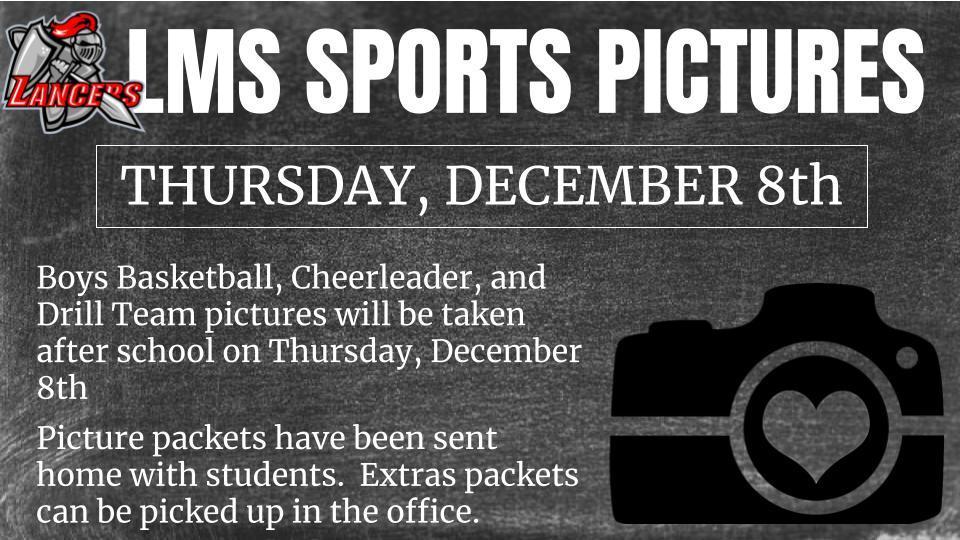 Motivational Speaker, Jeff Yalden, in Clarkston on December 5, 2022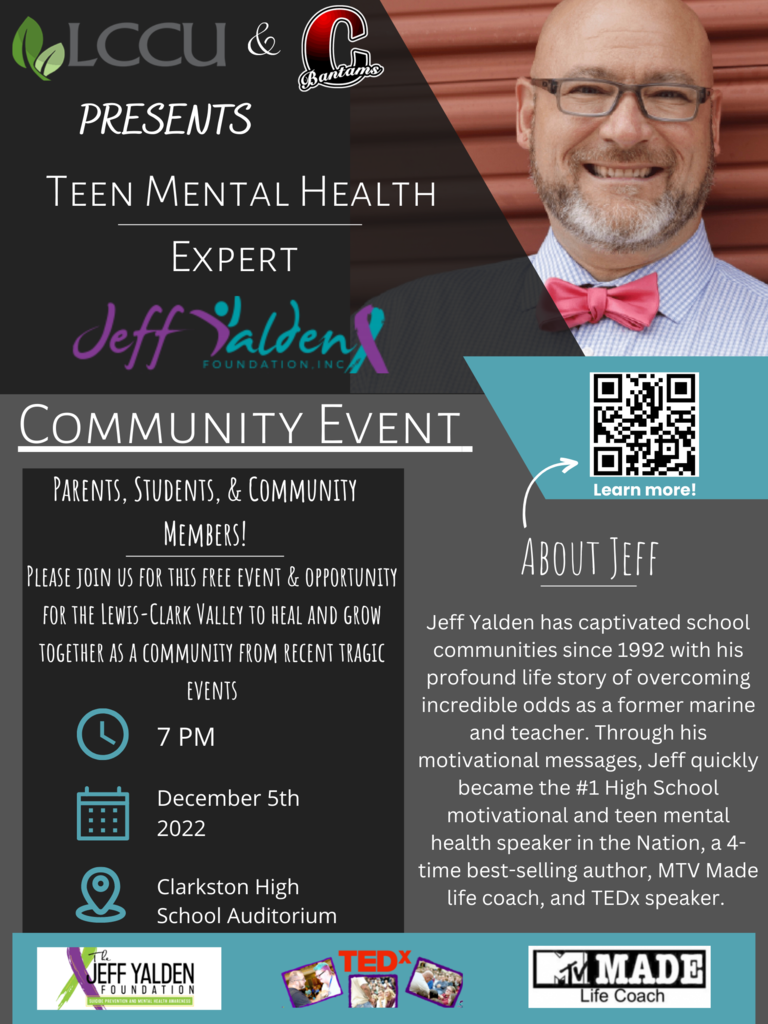 Tuesday, November 29 - CSD Buses Running Snow Routes AM Only -- Due to temperatures dropping tonight, our buses will be running snow routes in the morning only. Buses will run regular routes in the afternoon. A list of snow routes is available on our website at
https://clarkstonwa.sites.thrillshare.com/page/snow-routes
If your route is not listed, then your student is not affected.