You are invited to attend the Asotin County Resource Fair on October 12th at 5:30 pm. See flyer for more information.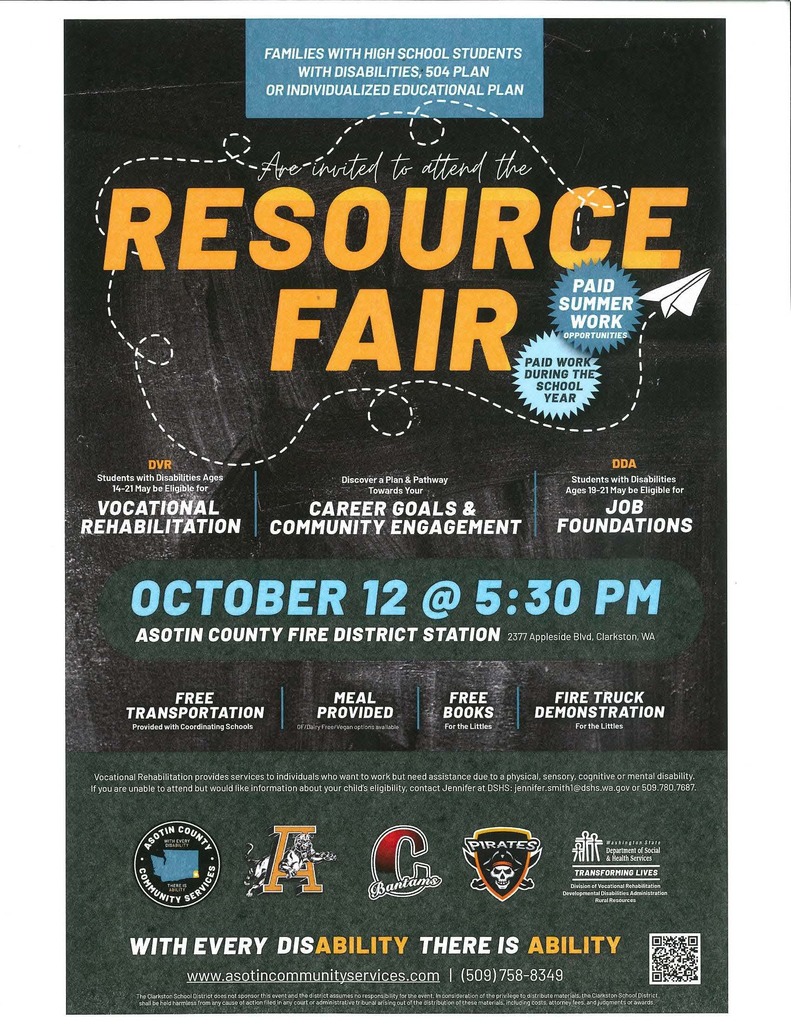 There have been changes to the LMS football game times in Pullman today. 7th grade game will start at 3:00 PM. 8th grade game will start at 5:00 PM. Both games will be at the Lincoln Middle School Field in Pullman, WA.
Our parent group is looking for parent volunteers to help our October Concessions. Attached is the sign-up list. If you are able to help, please click the link and sign up. There are 2 shifts needed for each day, 3:45-5:15 and 5:15-6:30 pm. Football games are at CHS and Volleyball games are at LMS. There will be a parent group member there to show you what to do. Thanks in advanced for signing up.
https://www.signupgenius.com/go/10c0d4aaaaa2ba5fbc34-october
Help support Clarkston School District students by joining PURPOSITY! It's an amazing tool that makes it quick and easy for you to help meet the needs of students through their app. It's free. It's simple. All you need to do is: 1. Download the Purposity app on your phone or go to Purposity.com 2. Sign up 3. Search Washington and find the Clarkston School District 4. Click on "Follow" Then you can browse though the needs and choose how you help!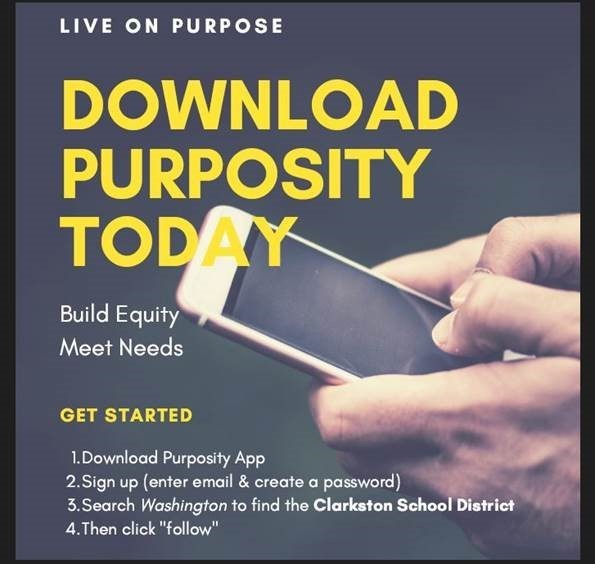 Important Updates for LMS Football and Cross Country. Due to air quality today's football game has been rescheduled for tomorrow (9/14/2022) at the same time and place. Football players will have practice today from 3:30-5:00pm. Today's cross country meet has been canceled. No practice today for cross country. Additional updates will be posted when more information is available.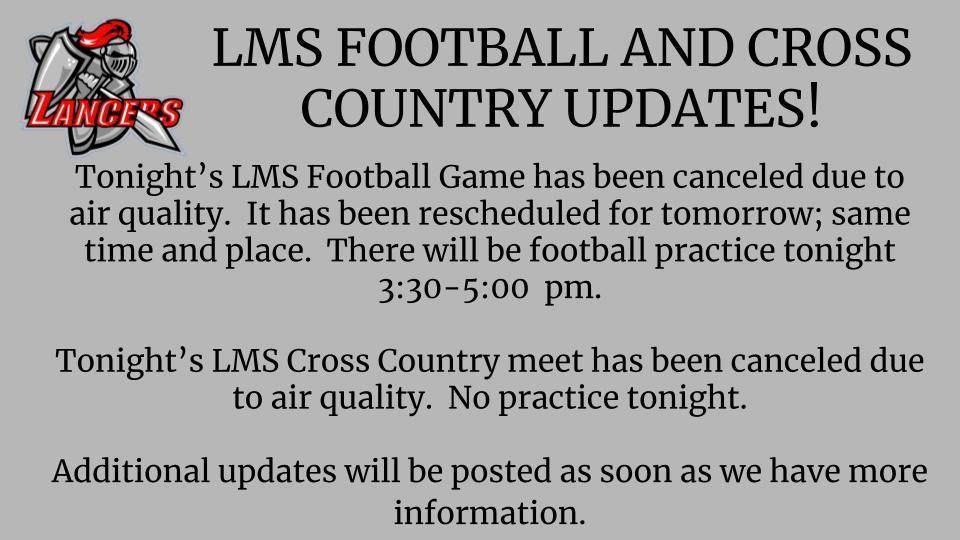 PICTURES ARE THIS WEEK! Sports (Wednesday 9/14: Varsity Volleyball @ LMS and Cross Country @ Beachview Park. Thursday 9/15: JV Volleyball and Football) and School Pictures (Thursday, September 15th starting in the morning) Picture packets have been sent home for school pictures and sports pictures. Extras can be picked up in the office. Make sure your student has their picture packets with them on picture day.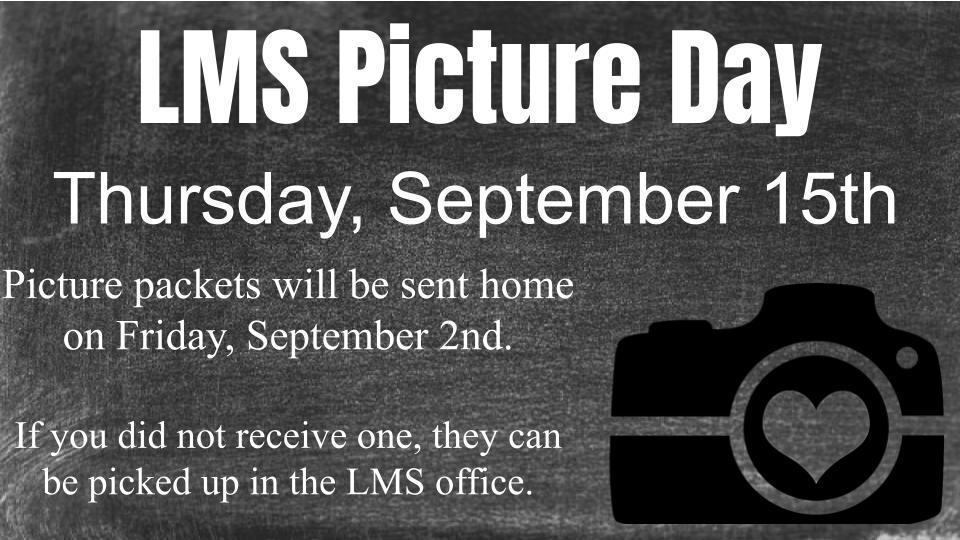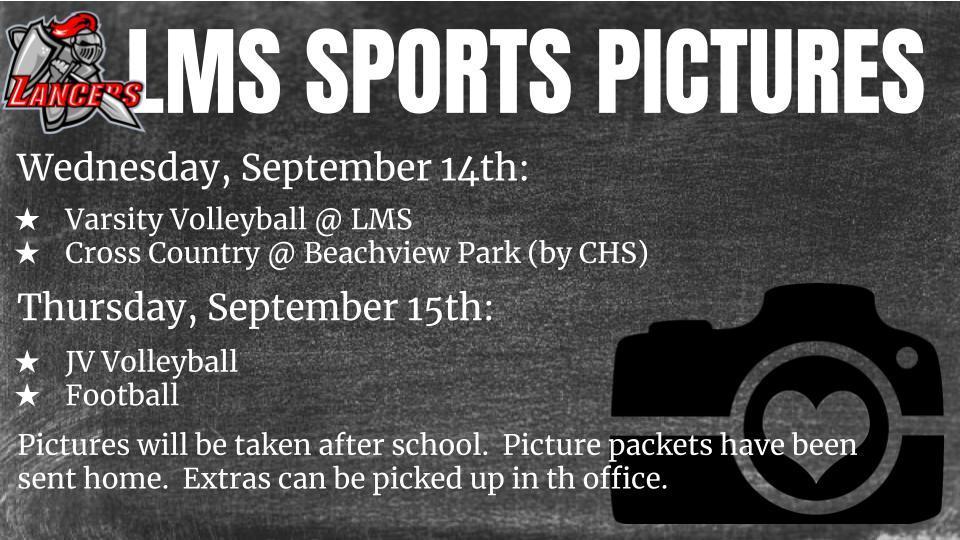 WE ARE IN NEED OF VOLUNTEERS FOR CONCESSION STANDS. Attached is a sigh-up link to help volunteer for the month of September. Please click on the link and then close a date to help with concessions. There are 2 time slots 3:45-5:15 and 5:15-6:30available for each game day. The first time slot is for the 7th grade game and the 2nd time slot is for the 8th grade game. Each time slot will need 1 adult and 1 (or 2) students. Adults need to be in charge of the money. Students can take the orders and give out food. There will be a money box in each concession stand, and it needs to be given to the Principal or Vice-Principal at the end of the night. Minimal clean up involved, and someone will be there to introduce you to where things are.
https://www.signupgenius.com/go/10C0D4AAAAA2BA5FBC34-fall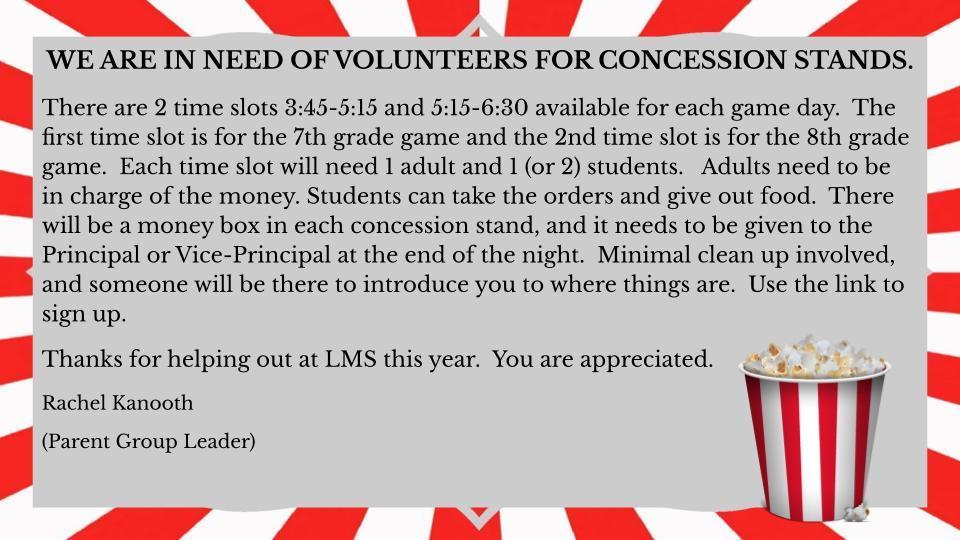 Updated LMS Varsity Volleyball Schedule!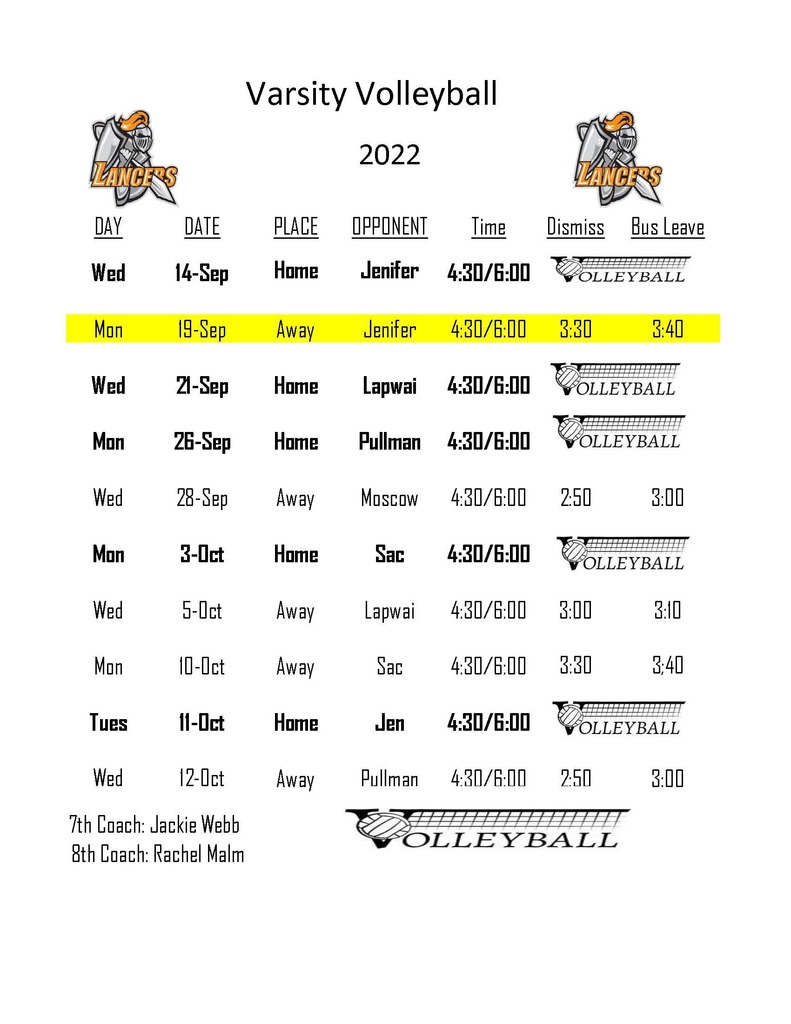 LMS Picture Day is September 15th.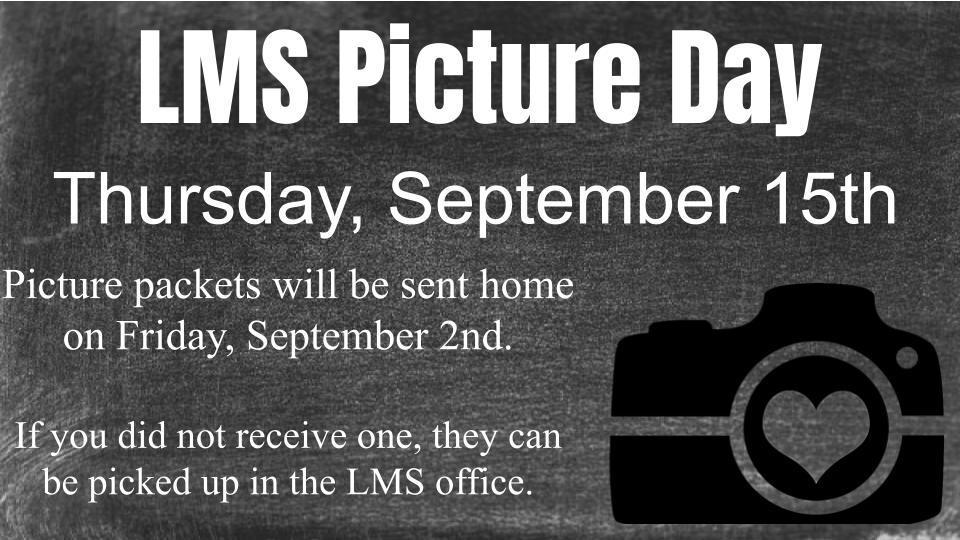 Cross Country, Football, and Volleyball (updated) Schedules!! Come Support Our Lincoln Lancers! MIDDLE STRONG!!!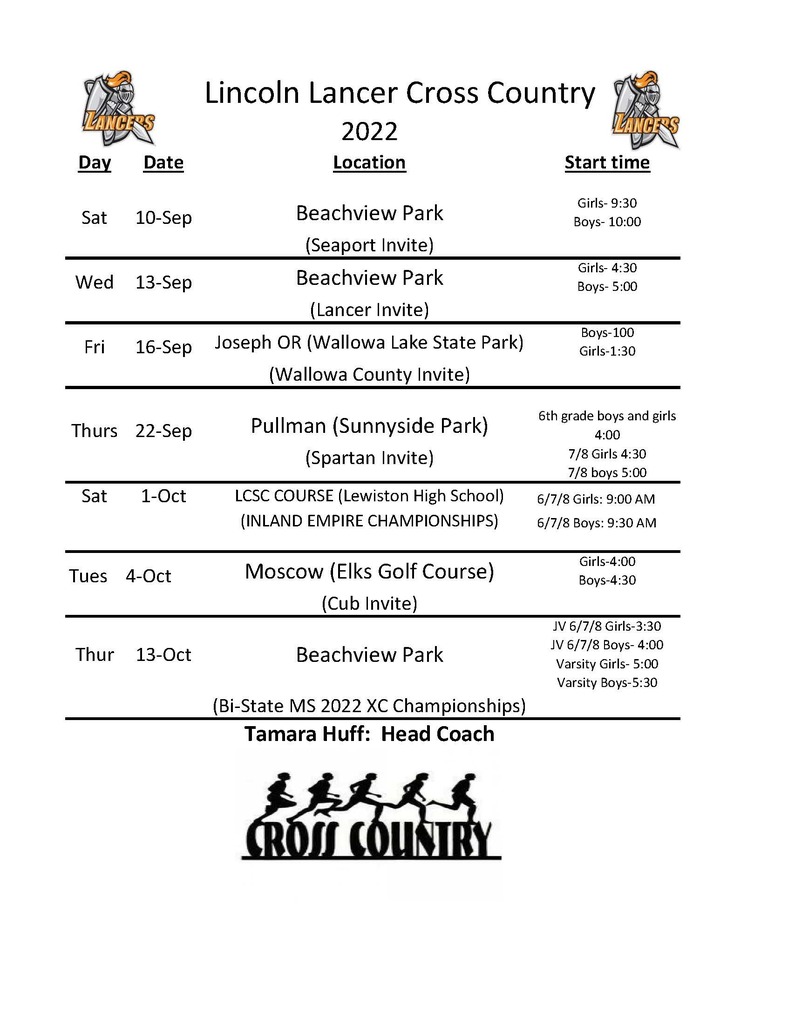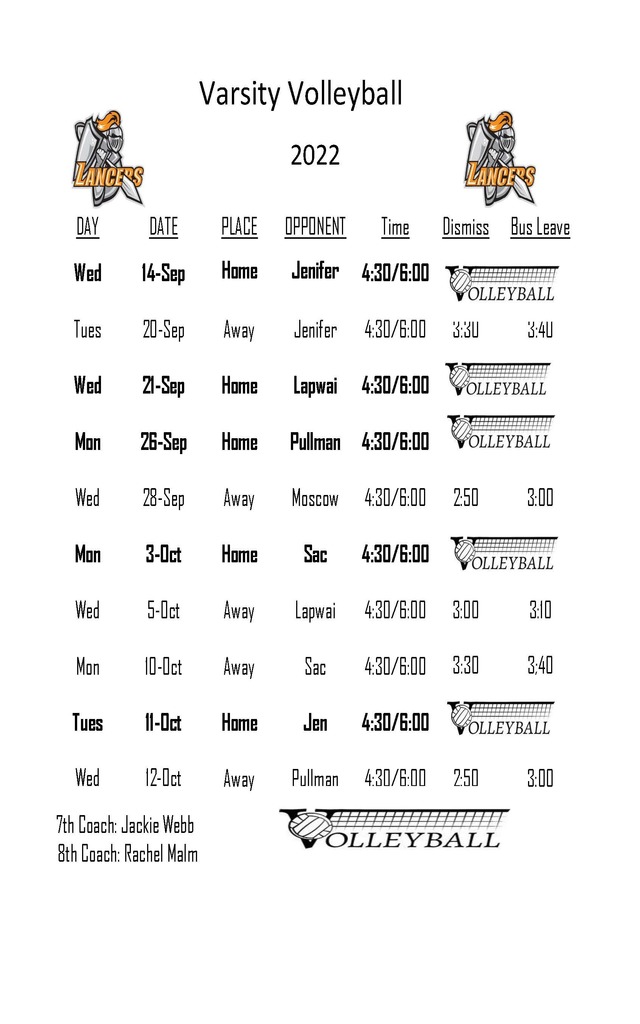 LMS JV Volleyball Schedule: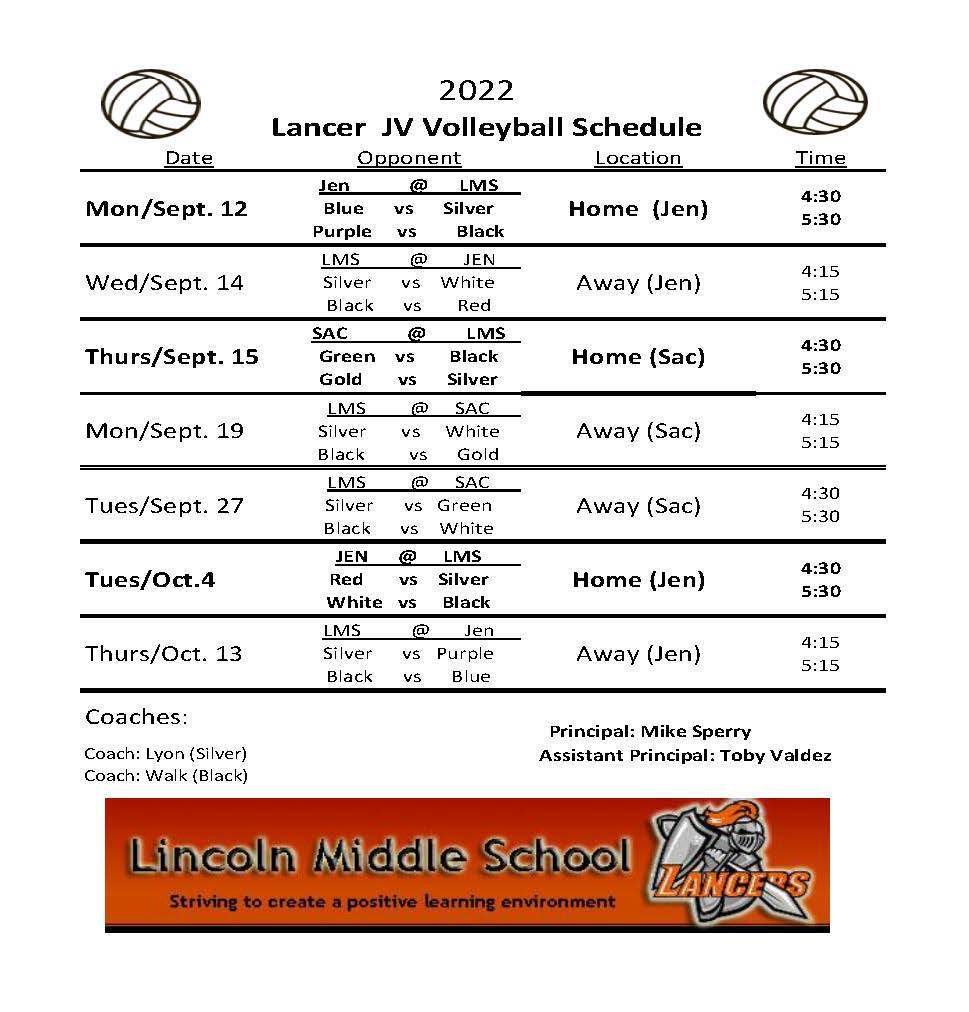 School Zone Caution Please be aware that the school zone flashers are not working in the areas of Highland, Heights, and Lincoln Middle School. We are asking our community take extra caution and slow down to 20 MPH in those areas when children are present. We are working on a solution but need your help until it is resolved.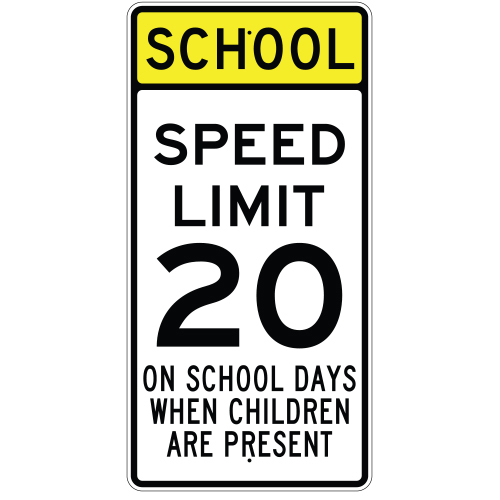 LMS Volleyball info- Tryouts start Thursday, August 25th 3:40 pm-5:00 pm. Make sure you have a current sports physical and that a parent/guardian has completed online forms in Skyward. Athletes must purchase $25.00 ASB card for athletics.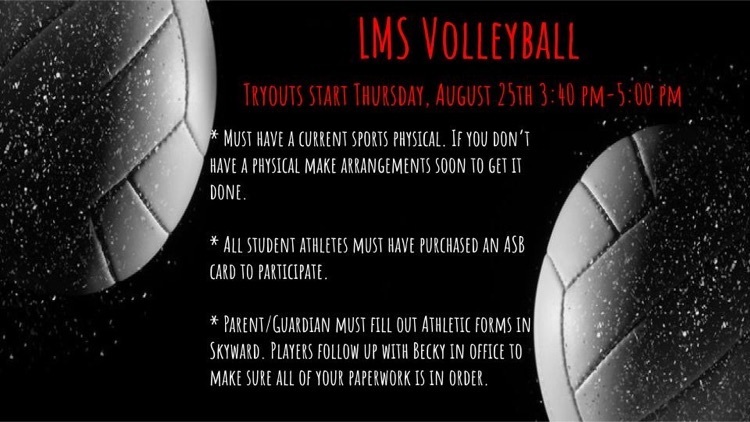 LMS Cross Country info- Make sure you have a current sports physical and that a parent/guardian has completed online forms in Skyward. Athletes must purchase $25.00 ASB card for athletics. We will have Chromebooks at registration, if you need help with Skyward forms.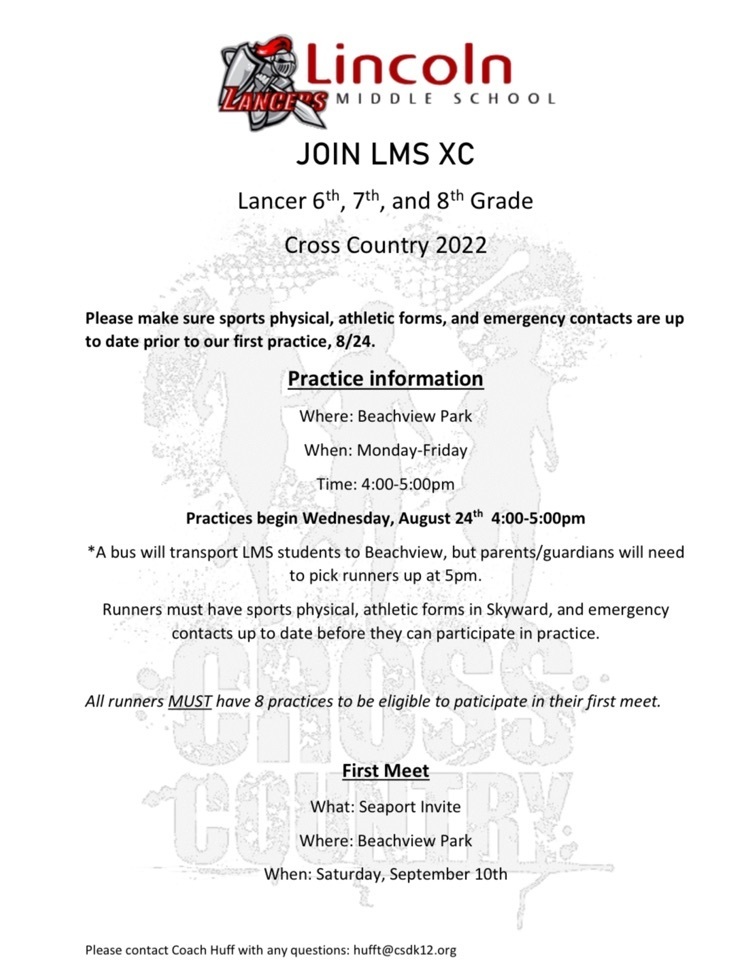 LMS Football info- must have a current sports physical and online forms must be completed in Skyward by a parent/guardian.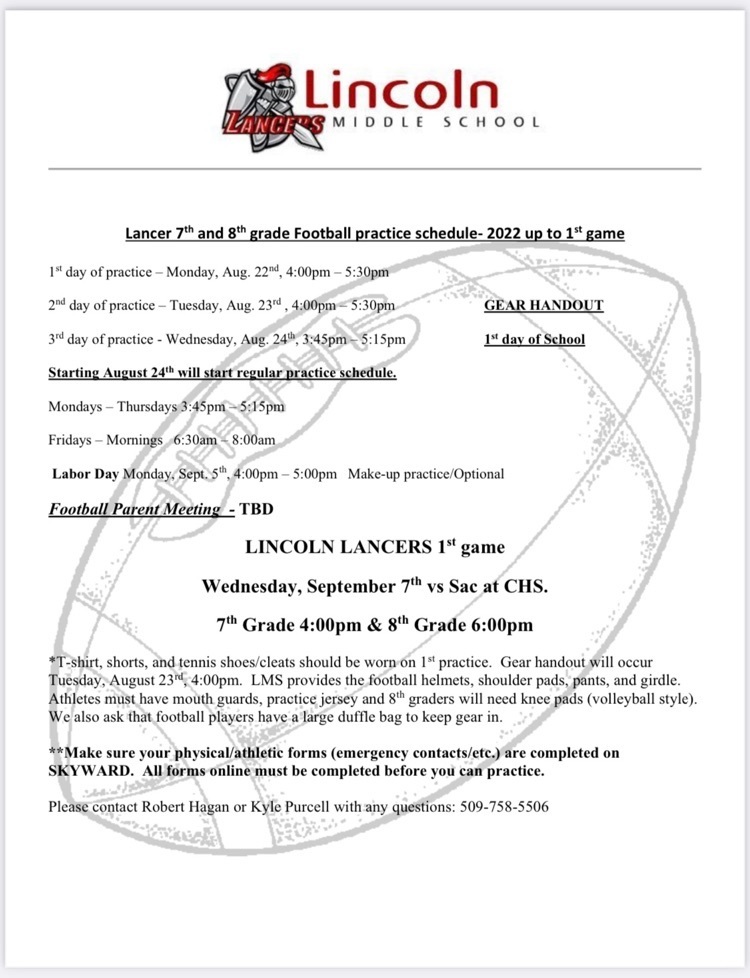 2022-2023 School Supplies List, Registration Info, and Fees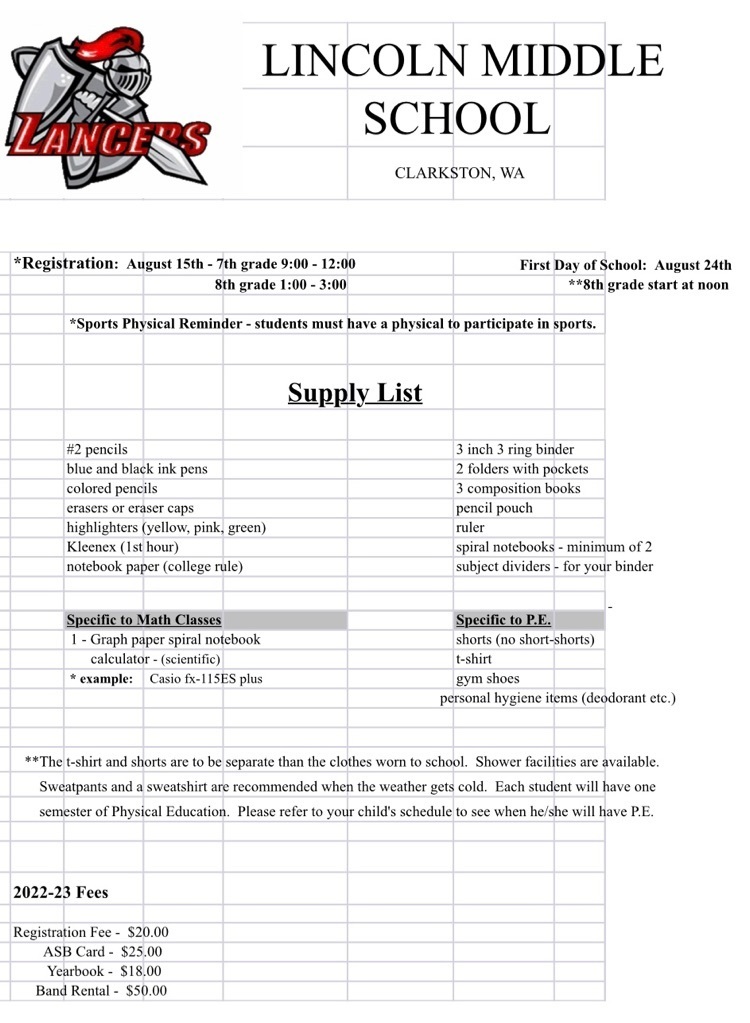 Lancers Give Back! Our 7th grade service project team enjoyed a beautiful day outdoors helping clean up Fields Spring State Park!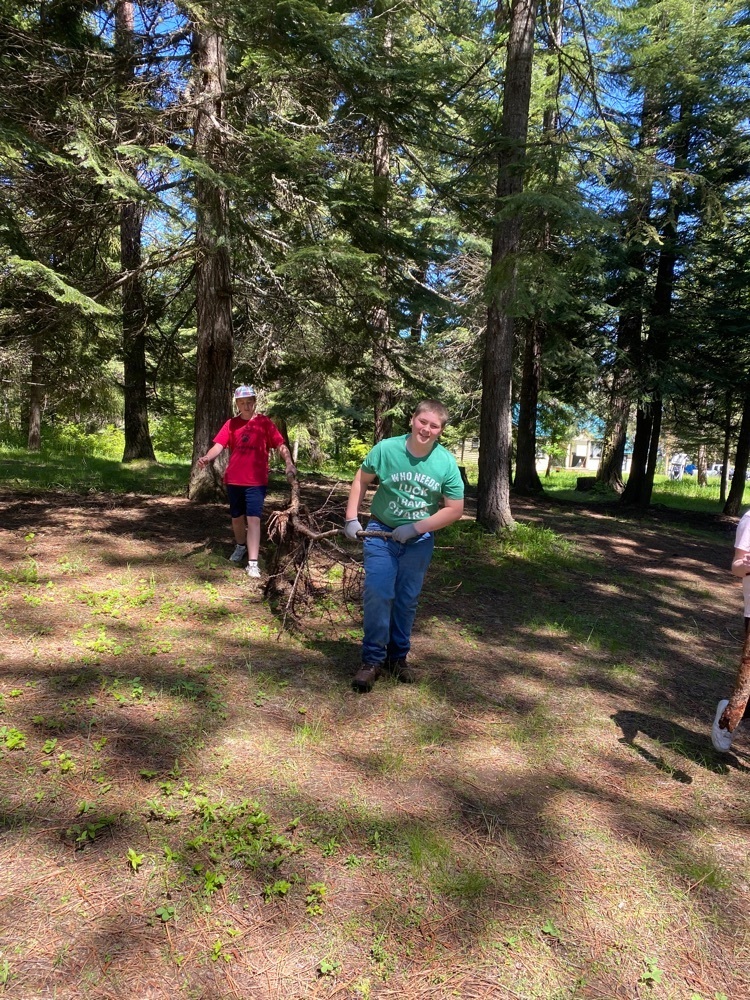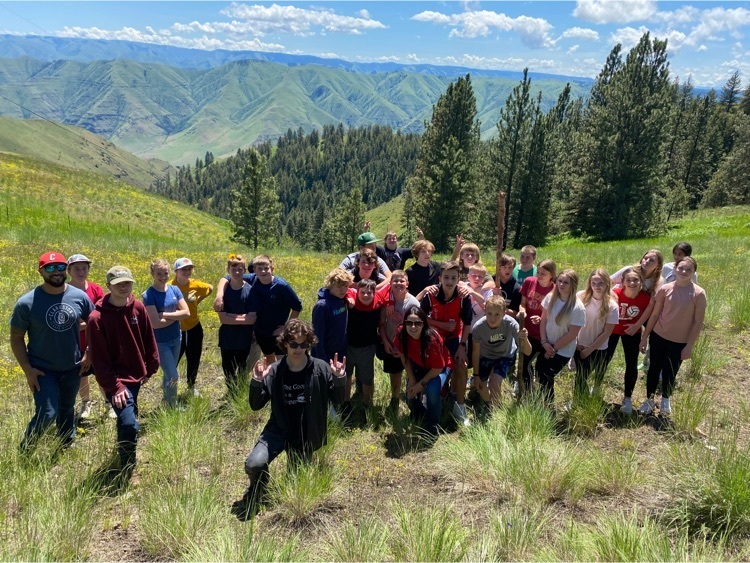 Lancers Give Back! Some of our 8th grade students volunteered at Fields Spring State Park! They spent the day helping clean up the park for all the summer visitors.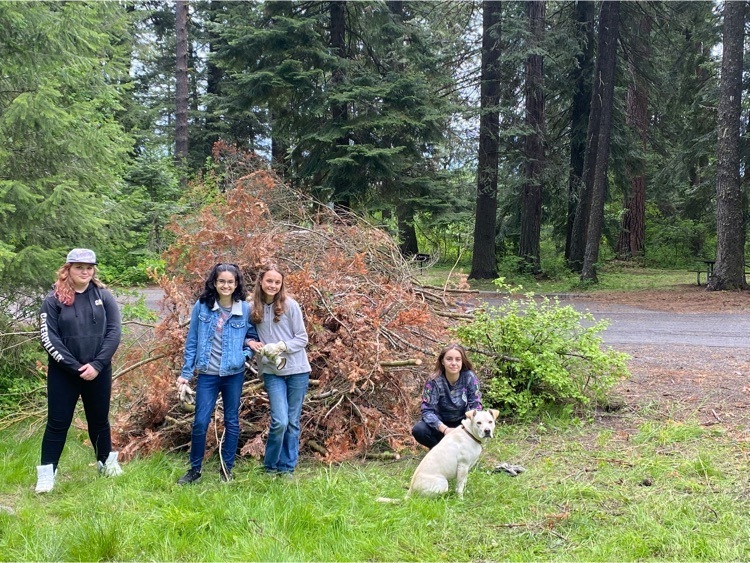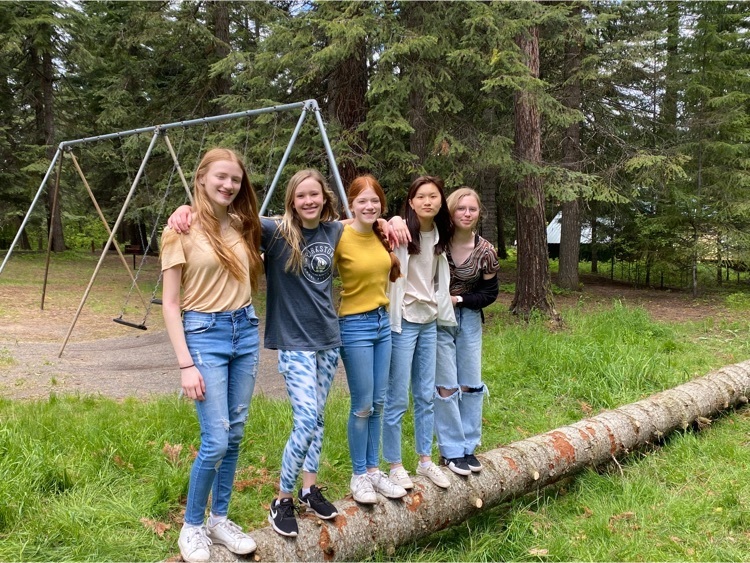 Reminder- Thursday, June 9th is our last day of school. LMS students will be released at 12:25 pm. Enjoy your summer!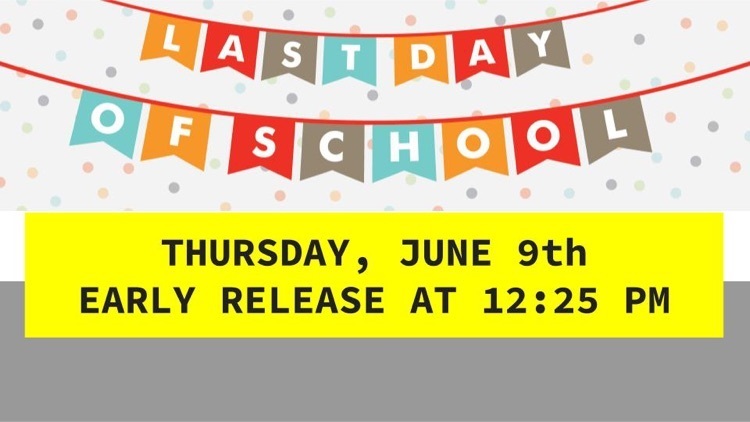 6th Grade Parents, Join us for Parent Orientation tonight! 6:00-7:00 pm in the LMS gym. We will be sharing important information that will help your student transition to LMS!