ASB students presentation to staff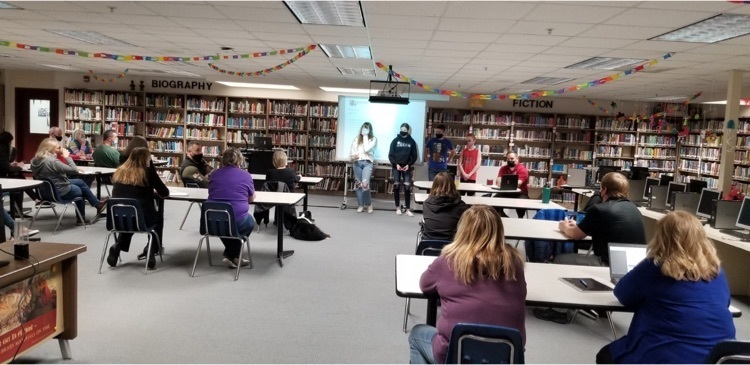 Reminder NO SCHOOL February 18-22, 2022.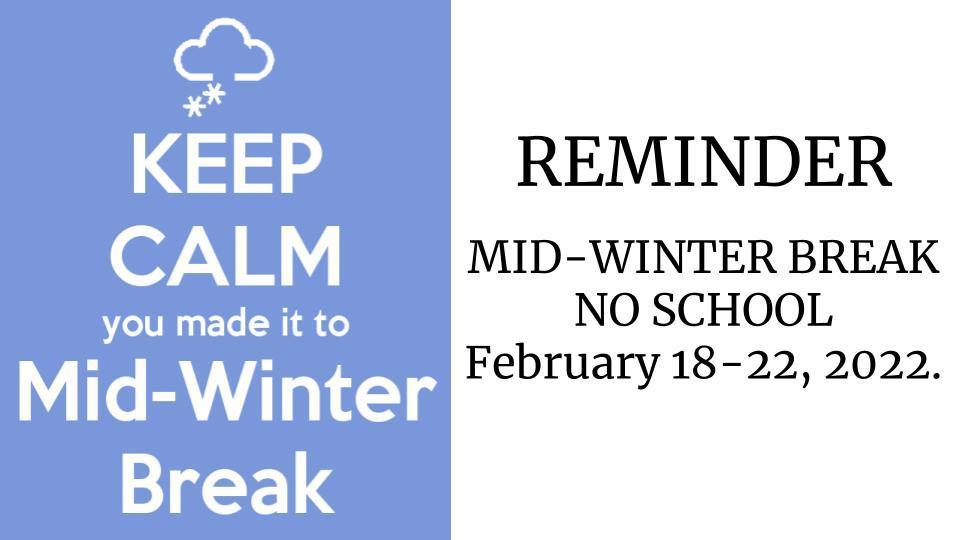 Join us as we welcome Lee Cockerell, former Executive Vice President of Operation for Walt Disney World Resort, to the Lewis-Clark Valley! There will be a Parent/Student Presentation on Tuesday, February 22 at 7:00 PM in the Clarkston High School Auditorium. Learn more at BuildingBrighterFutures.info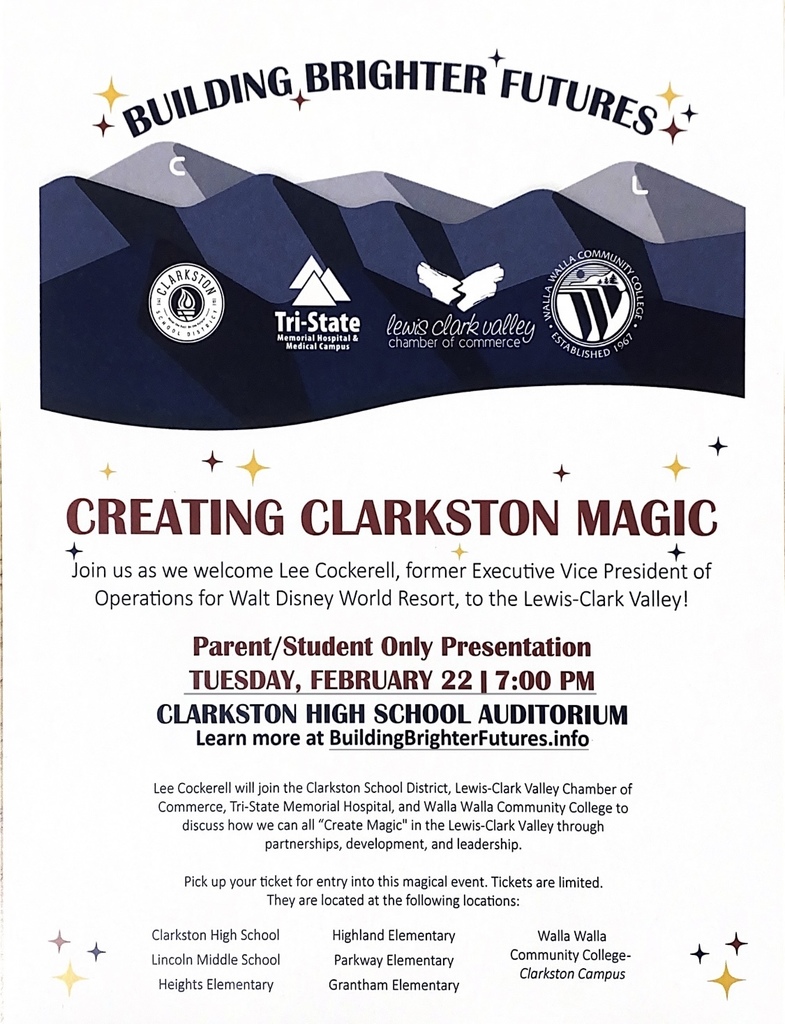 Girls Basketball and Wrestling Pictures will be taken Thursday, February 17th. Picture packets will be sent home with athletes, but are also available in the LMS office.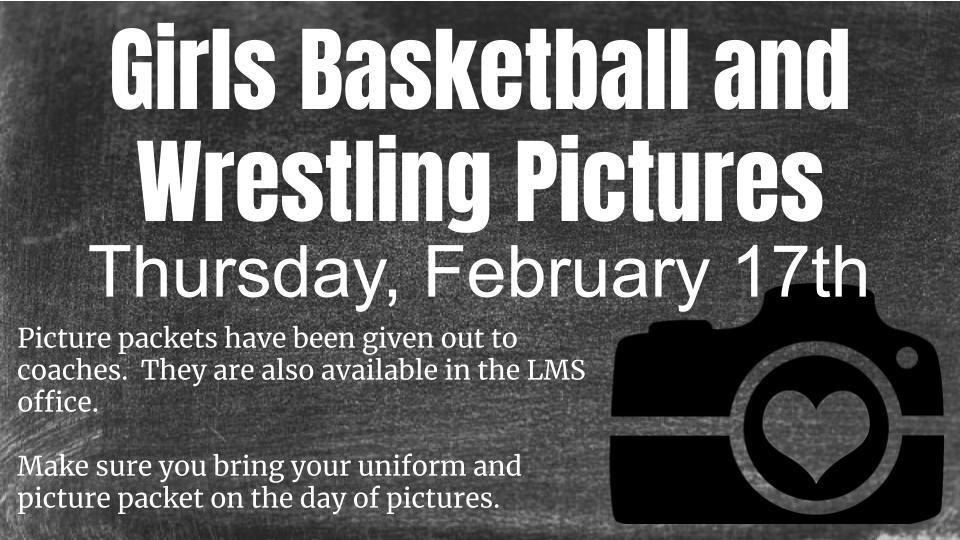 National Counselor appreciation Week! Jil Taylor and Shannon Rhodes Thank you for keeping the Middle Strong!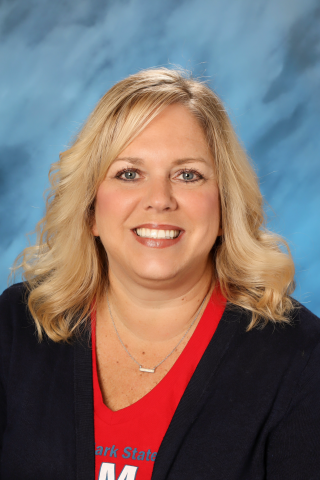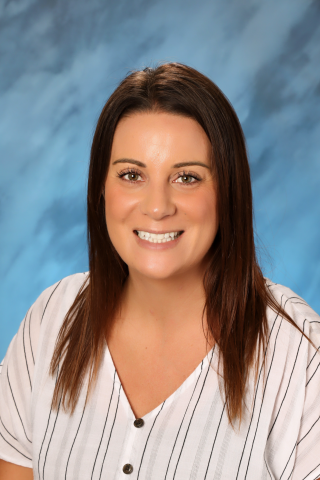 Welcome to the wild world of weather! Today our Earth Networks Weather Station is LIVE and available to you. Check it out on the NEWS Feed. You will find a link that connects you to our weather station here at Lincoln. You can also access it using the Weather Bug app on the internet. The weather station has been updated from the old one we received on a $10,000 grant over 20 years ago. The station is connected to an array of weather stations world-wide. It is used by many groups (organizations, industries, and schools) to access our weather here in Washington state. A new addition to our station is a Lightning Sensor which detects close lightning strikes nearby. Local weather watchers in our community like to access our weather station also. Want to find out when the fastest windspeed was in a day or when the largest amount of rainfall was? Check out the historical data links which collects and saves information every 5 minutes. Science classes at Lincoln use the station to study meteorology. It helps our students understand how the various weather equipment on our roof collect weather and turn that data into the information they see on the internet. Everyone watches the weather, and it's one pastime students will continue on throughout their adult life. Have some fun and become a Weather Watcher! Click on the link to open LMS weather
https://owc.enterprise.earthnetworks.com/OnlineWeatherCenter.aspx?aid=1816
Early Release for LMS students this week. Students will be released at 12:25 pm on Thursday, February 3rd and Friday, February 4th.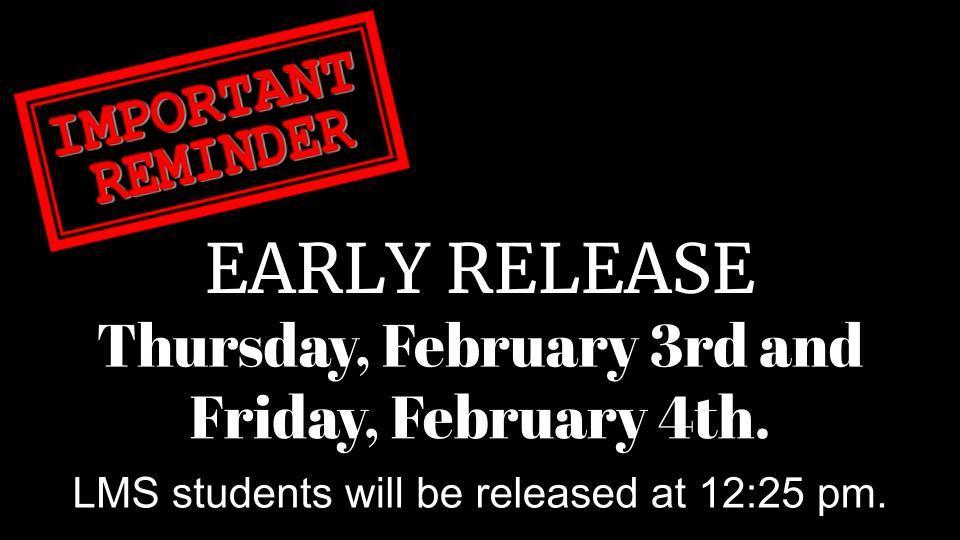 Attention: Parent/Guardian, Information is being sent home today with your student about upcoming conferences Thursday and Friday of this week. Please fill out information and have your student return it to their 1st hour teacher. Link attached on what you should receive today.
https://5il.co/14z4u
Thank you, Mike Sperry
WIN Wednesday- a time for learning and FUN!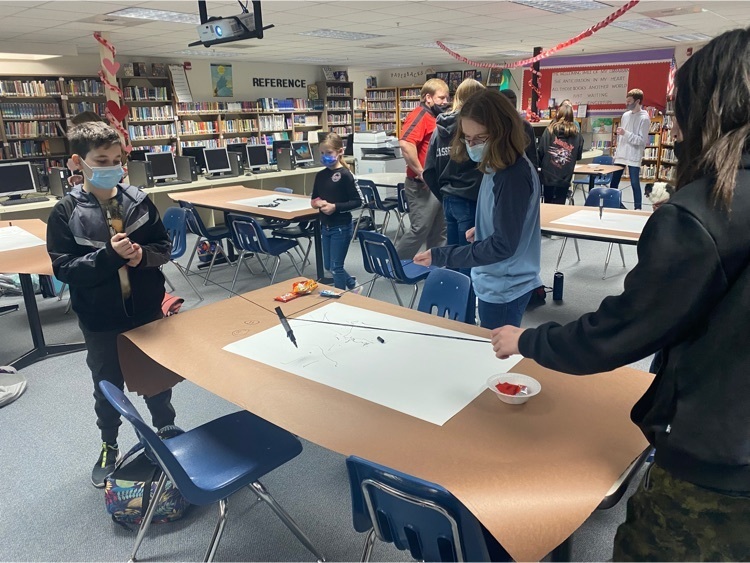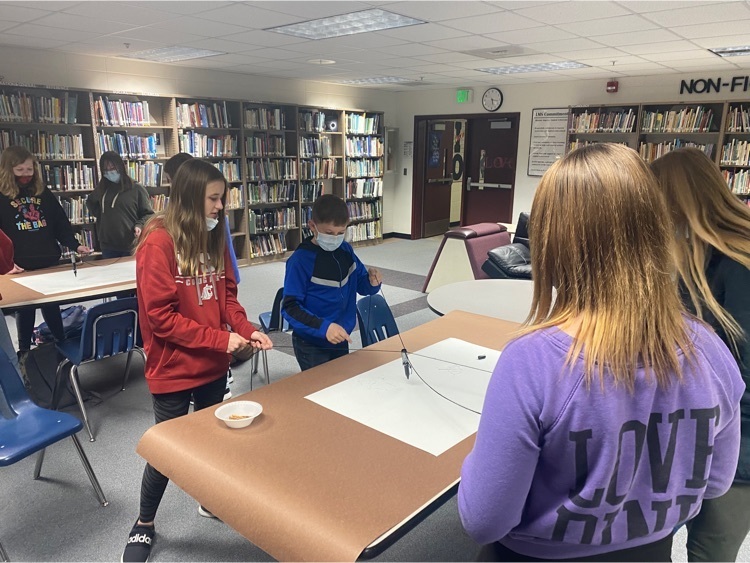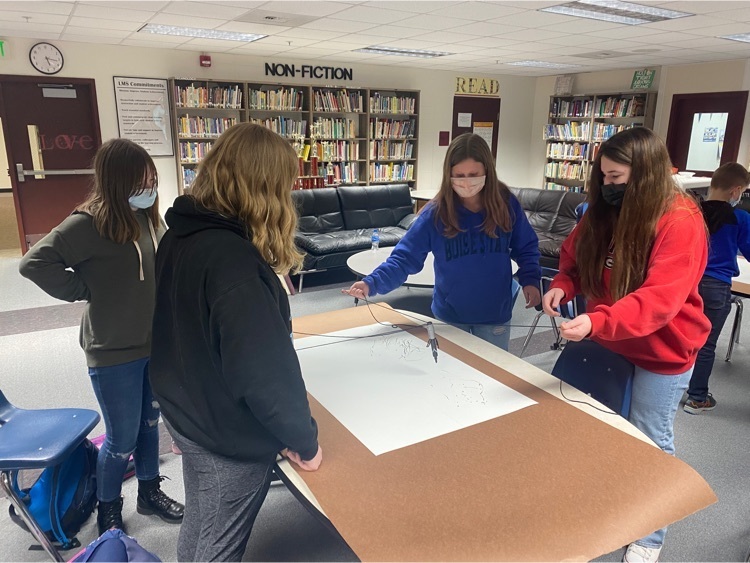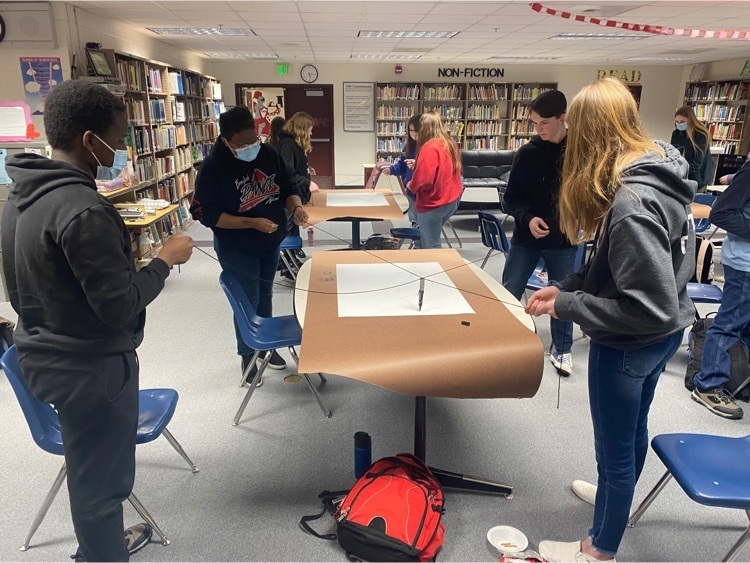 Early Release Friday, January 21st.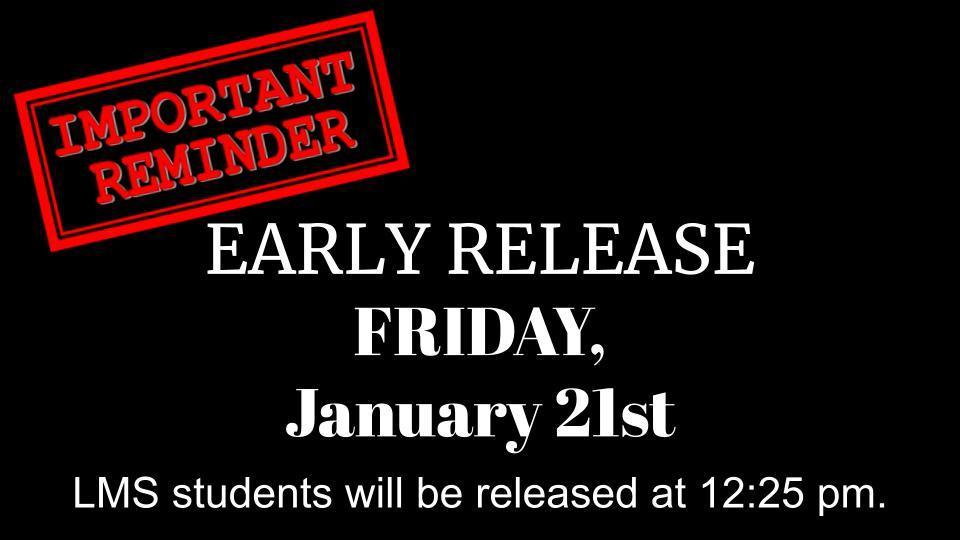 We are getting ready to wrap up our first semester at LMS. Here is what you need to know!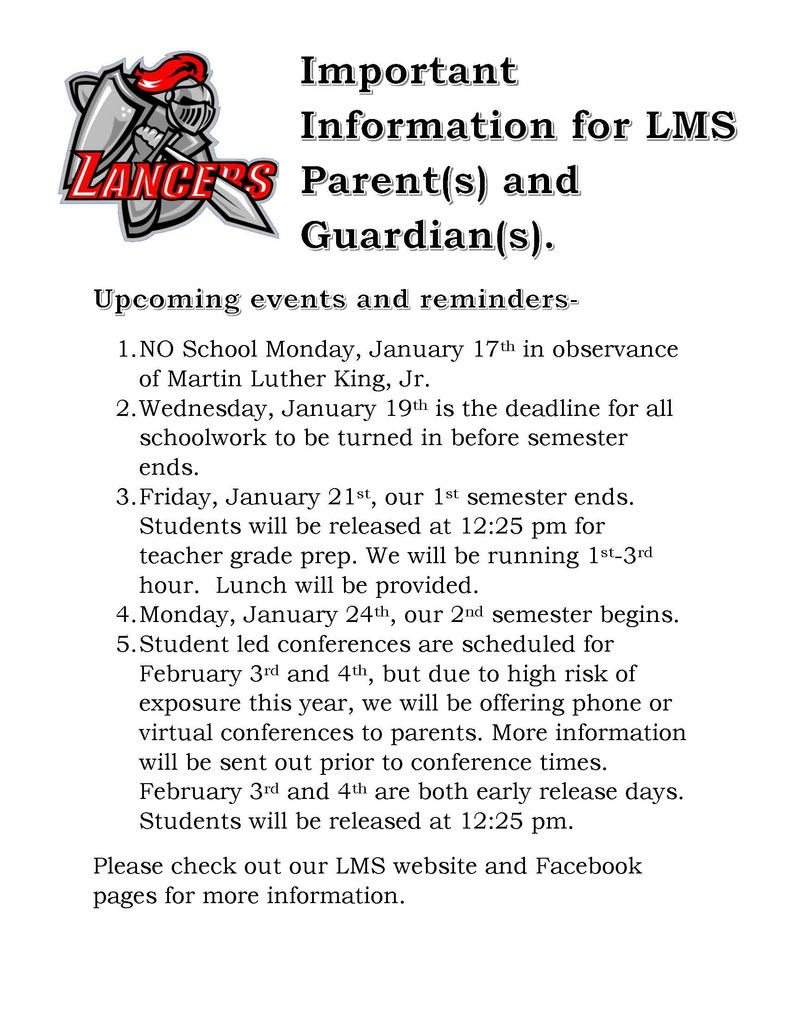 Excited today for the installation of our new Weatherbug weather station with a Lightning Sensor here at LMS! Thanks to our great Maintenance Department for making this happen! Stay tuned for a link to log on to it for real time weather information from our school.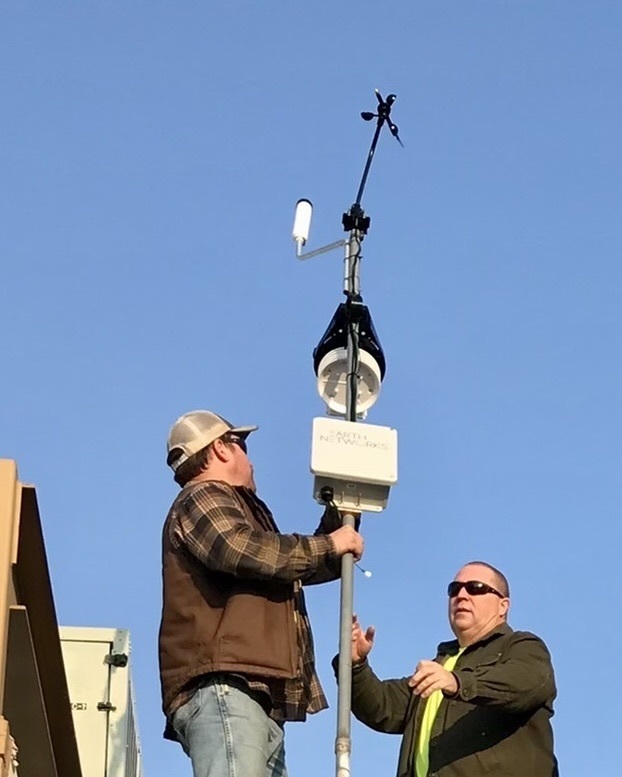 Lincoln Middle School will be closed on Monday, January 17th in observance of Martin Luther King Jr Day.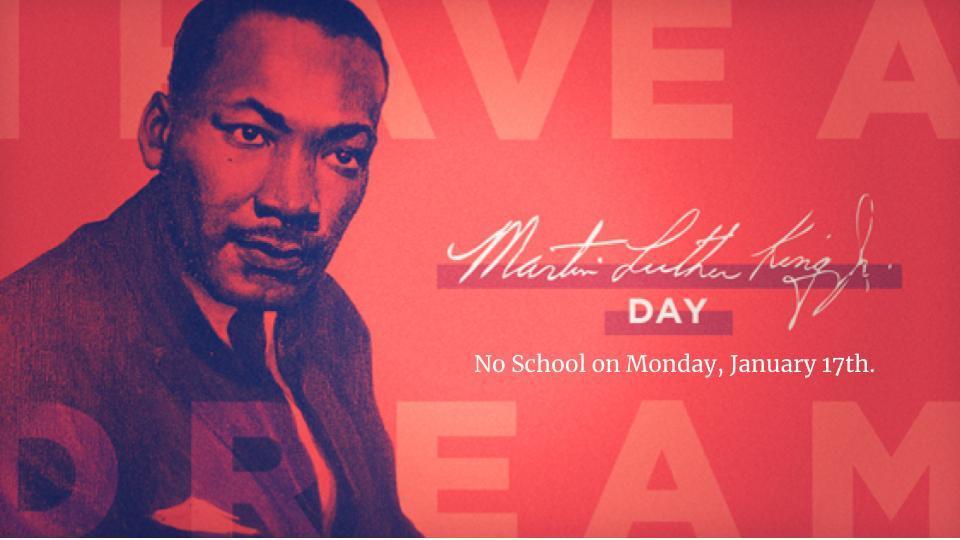 This is a message from the Clarkston School District, Jan. 12, 2021. Bus routes 20 and 10 will be in service and on time for tomorrow and Friday. Bus route 13 will not be in service for the remainder of the week. If anything changes we will notify you. Thank you.
Dear Clarkston Families, There will be Covid testing for students impacted by the quarantine from riding busses 10 and 13 last week. The testing is Wednesday, January 12 from 4:00-6:00 PM at the Clarkston School District Educator Support Center on 1294 Chestnut St. Students must be accompanied by a parent or guardian who can fill out a waiver/test permission form. The testing takes about 15-20 minutes. Students who have not already been cleared to return to school can test during this time and with a negative test may return to school on January 13. This testing is only for students who were identified as close contacts who rode the impacted busses. Please contact the Clarkston School District Educator Support Center at 509-758-2531 with any questions.
Dear Clarkston Families, Here is some further information with more details about the situation involving the routes for busses 10, 13, and 20. The initial post needed to be sent quickly to notify families, and this post will provide further clarification. While this post may not answer all questions, here are the main ones we are getting. These answers are based on Washington State Department of Health guidelines. What about the 5-day guidance from the CDC? Students must quarantine for 5-full days. The district will test students on day 5 (January 12). Students who test negative and are symptom free, may return to school on January 13. Students who do not test on January 12 may return to school on January 18. More details regarding the January 12 testing will be shared soon. What if my student is vaccinated? Students ages 5-17 who are fully vaccinated do not need to quarantine (last dose must have been administered more than 14 days ago). Students 18 and older who a have received their primary vaccine and the booster do not need to quarantine. Students 18 and older who have received their primary vaccines and are not yet eligible for the booster do not need to quarantine. In all cases students who are vaccinated must also be symptom free in order to not quarantine. Parents will need to provide their child's school with documentation of the vaccination status. What if my child already had Covid? Students who have a laboratory confirmed or school administered diagnoses of Covid in the last 90 days do not need to quarantine. Parents will need to provide the school with documentation of the laboratory confirmed positive Covid diagnosis. In the last 90 days. If you have questions about your individual child's situation, or any further questions, please call the Clarkston School District Educator Support Center at 509-758-2531.
2022 Wrestling Schedule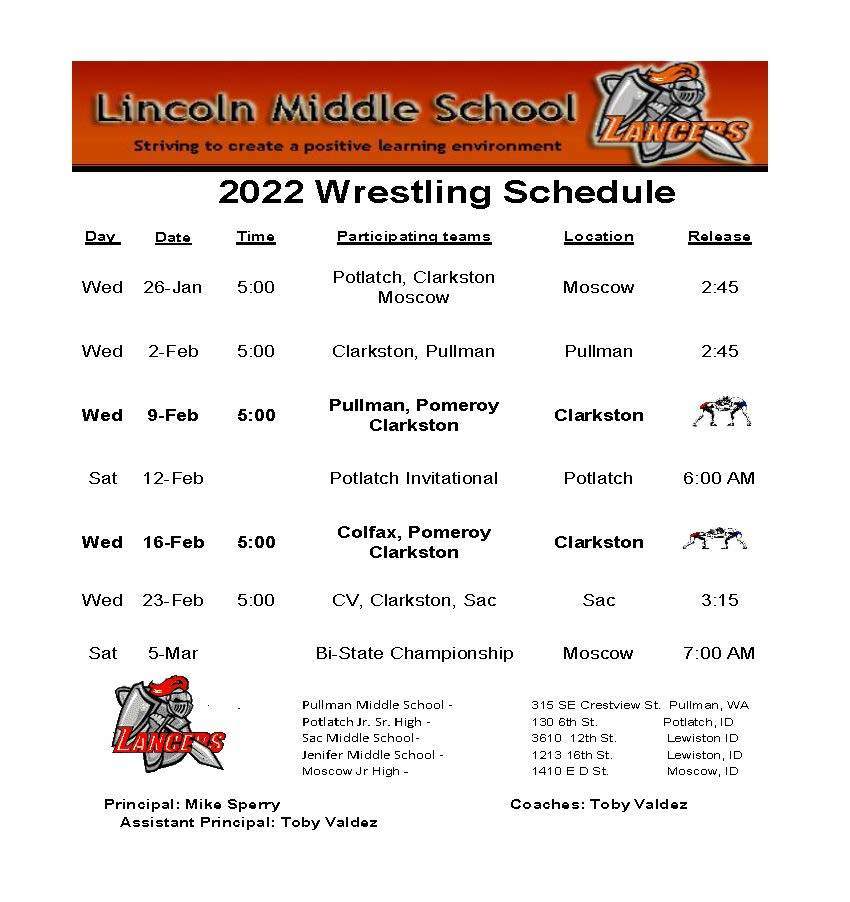 Happy January Birthday to these Lancers!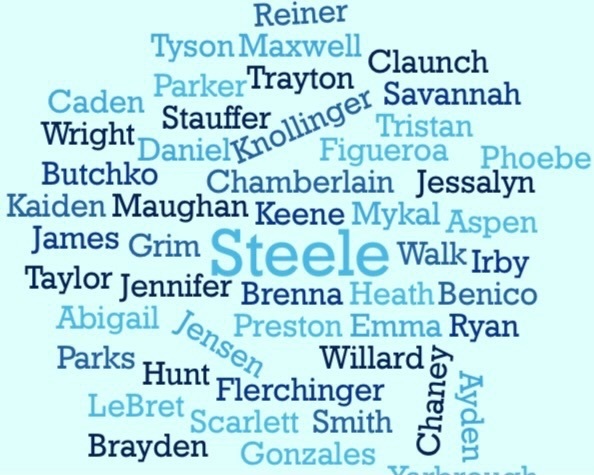 GEAR UP Newsletter!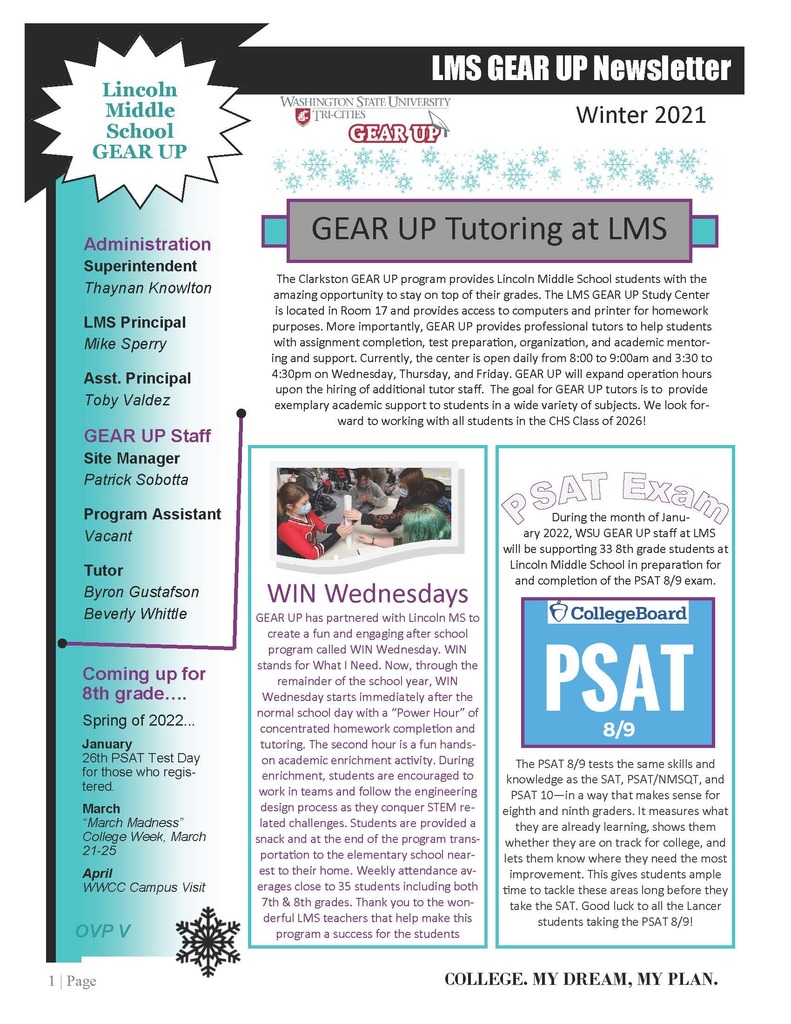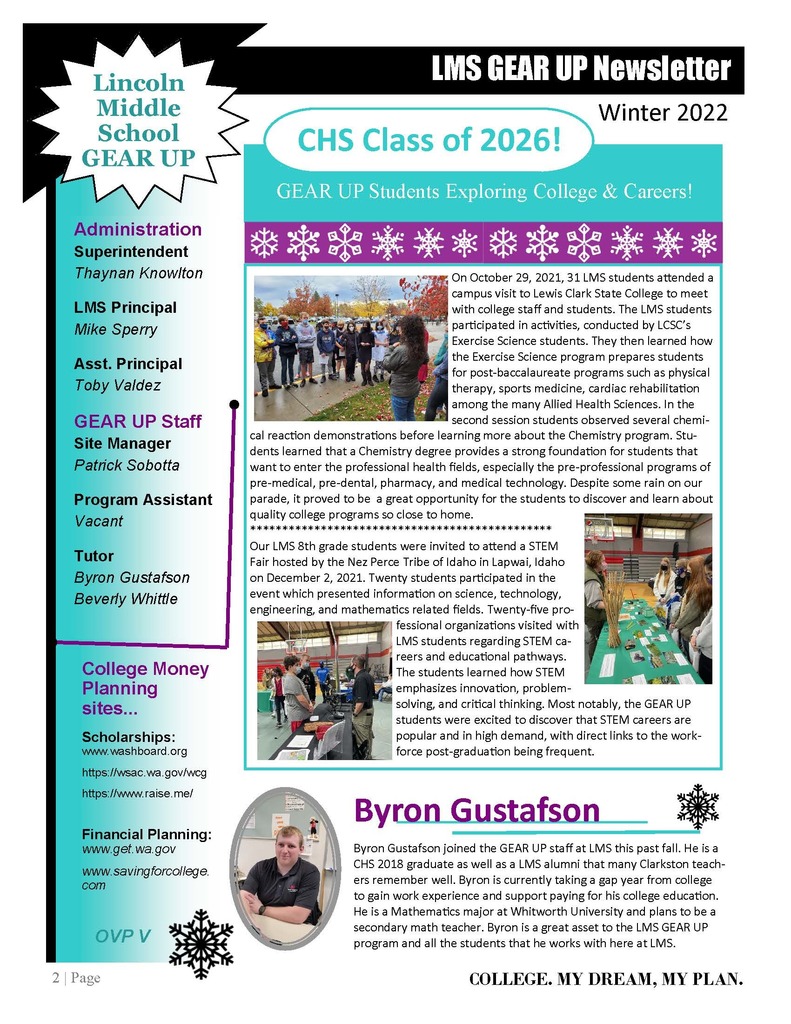 We are excited to see our students back at LMS on Tuesday, January 4th!